What has you weary?  Do you feel helpless in a world that is full of darkness?  Are you troubled by a difficult relationship?   Is your precious little one colicky and keeping you up at all hours of the night?  Do you find your employer demanding deadlines that seem next to impossible?  Is illness threatening a close loved one?  Are you lonely, far from what is familiar, feeling like you do not fit in?   Are you responsible for a rebellious son or daughter who continues to break your heart regardless of what you say or do?  You are weary with little hope of a change in sight.  How do you find rest in the midst of difficulty? Dear one, do not despair!
Ovid, an ancient poet and scholar of rhetoric, once said, "What is without periods of rest will not endure." The concept of rest in the midst of trouble may seem oxymoronic, impossibly ideal, and perhaps even fantastical to the one going through the fire; certainly, as Proverbs reminds us, "Hope deferred makes the heart sick." However, God's Word not only describes the reality of the human condition, but God grants His children the promise of rest, strength and hope. How are we able to claim these gifts when difficulty is perpetual and fatigue of mind, body and spirit prevails? To begin, we must accept our design and trust our Creator.  He has made us for worship.  Giving our souls opportunity to reflect on the hope of the cross, to offer our tithes, and to join in the great chorus of praise, refreshes the heart and enables the child of God to be transported to the throne of his Father where solace is waiting. God commands that we enter a Sabbath rest; He desires His children to find calm in the midst of the storm.
In Ephesians six, God reminds us to prepare for struggles with armor that provides victory in the battle of life.  In a fallen world, hardship is expected, but with the Word of God, the child of God is able to stand firm in the strength of the Holy Spirit, walk through the difficulty with transformative grace and peace, and find encouragement and renewal through prayer and fellowship.  God calls us to persevere in difficulties, but He promises to be in our midst, and He challenges His people to bear one another's burdens.  A Swedish proverb points to what is often missing in the trials of life:  "A joy shared is a double joy.  A burden shared is half a burden."  Stoicism and isolation rob the people of God the opportunity to fulfill part of its calling, to love.
Recognizing what our limits of time, talent, and treasure are is also necessary for survival during seasons of suffering.  There are occasions we must limit the extra projects we care for regardless of how admirable they may be in order to protect the necessaries. There is a metaphor of rocks and sand that pictures the process of prioritizing.  A jar of rocks may appear full until we slowly pour sand over it, only to find the sand filling in all the crevices.  In life, certain circumstances may be out of our control and require much of our time; however, many of us fill our jars full of noble deeds, robbing what matters the most to us.  When our lives are faced with difficulty, it is especially critical that we have a clear sense of what rocks should be in the jar and what is just sand. Do your efforts reflect what is dearest to you?  In Luke ten, Jesus points out the need for wisdom in determining how we spend our days. How often we miss what is best!
In Lamentations we read, "The steadfast love of the Lord never ceases.  His mercies they never come to end."  In your hardship, you are not alone.  You are loved with an everlasting love.  Your Father cares for you.  Enter the rest He has for you!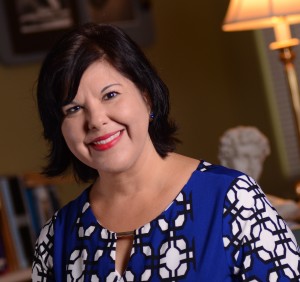 Suzanya DeAngelo has been involved in classical education for over fifteen years. In her first year as a science teacher at Covenant, Mrs. DeAngelo seeks to help students discover a love for God and the world he created.
https://discovercovenant.com/wp-content/uploads/2015/12/Rest-for-the-Weary-Rotator.jpg
450
1200
covenant
https://discovercovenant.com/wp-content/uploads/2015/07/logo-icon.png
covenant
2015-12-22 22:17:19
2015-12-22 22:17:19
Rest for the Weary