Welcome to our website. Come and discover what makes Covenant such a special place. A place where students love to learn. Drawing upon the wisdom of the classical method, our students chant, sing, gather, and create as a way of discovering truth in a multifaceted and compelling way. The strong academic foundation of our Grammar School leads to the dramatic give and take of our Upper School, filled with socratic questioning, wrestling, searching, and learning. Our students learn formal logic and rhetoric, as they become creative thinkers who can construct powerful arguments, and deliver them persuasively in either written or spoken communication.
But this only scratches the surface of what makes Covenant so special. At Covenant, you are joining a community! A community of learners who enjoy being together, who love to laugh, and who support and encourage one another along the way. Visitors often remark about the peaceful and joyful culture at Covenant. Our faculty and staff are committed to helping guide our students through the challenges and trials of growing up so that they graduate from Covenant as winsome and wise men and women, ready for their future.
From learning cursive in Kindergarten to taking college-credit math in Upper School, our students are given an outstanding academic foundation, but most importantly, they are taught to walk a path of faithfulness so they will be prepared to serve God with humility and courage.
If you would like to learn more, please contact our office (717. 540. 9885) to schedule a tour of our wonderful school.
In Christ,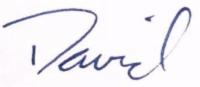 David Sonju, Ph.D.
Head of School